CHICKEN LAKE:
PRODUCTION FORGES AHEAD
Slovenian composers and choreographers are invited to submit their proposals for a new ballet based on real life events.
Ballet has been chosen as the artistic medium for a morality tale about the European Capital of Culture 2012 - Ptuj in Slovenia.
Contemporary dance productions have to make do with a couple of hundred euros. Whereas a ballet that only wealthy oligarchs sit through to please their girlfriends might get a couple of hundred thousand in subsidies. As usual.
The rule in Slovenia must therefore be that even if your show consists of a guy sitting on a yak playing the trombone, you should call it ballet.
THE PROPOSAL
(To The First, The One And Only Slovenian Contemporary Dance Company)
Herewith more detail for the application for development funding for Chicken Lake.

Synopsis: Wicked Baron Keynes throws a recessionary curse upon a northerly land of mixed poultry, causing all the henhouse lights to go out. This is particularly inconvenient for a black, narcissistic bird.

One such is Chickmann, a strange but new and interesting black male chicken who escapes and comes to live near a faraway lake by a big castle. Here he comes into conflict with traditionally reticent chorus lines of pure white female chickens - and with the town's oppressive atmosphere.


The lake, which is being developed by the town as a spa resort for holidaying poultry, becomes contaminated with H5N8, but all the mayor and the burgermakers can say is it's alright, don't worry, just get drunk. Chickmann agitates among the population against these injustices but all the bad situations remain unresolved.

For threatening to warn the tourists, and like the enemy in a war, the Black Cock is gradually downgraded from a proud beast to a thing by a muttering proletariat, and things end quite unpleasantly for the main protagonist due to the narrow interests and self-serving policies of the local farmer, and (rather unrealistically as the town's viral plight goes viral on the Internet) the population's eager anticipation of tourist income at any price to humanity.


POACHED SEGMENTS

Overture: Recession hits the Land of the Mixed Chickens: introduces Chickmann's Lights-Out-Motif
+
Slovenia: The Great Big Entrance of the Black Cock
+
Ballabile: The Fetherlite Suite, with Ladies' Excuse Me
+
The Farmer's Air: Smells Like A G-String
+
Batterie des hens étudiantes: ring dances involving production line effects, and probably a sickle. Choreography here
+
Wifi Internetlude - Tweeting in the Air
+
The Insemination Waltz, with the blandly inoffensive strains of Perpetualiiam Jizzy
+
More barn dancing from the "corpse de ballet" as cooked chickens, with tours en l'air et les pas de poulet
+
Final Spicy Ensemble: Ptuj Become Vonj

Full story here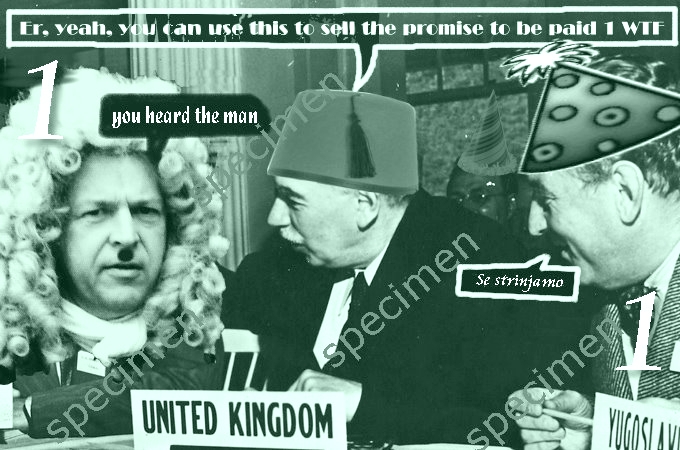 Shares in the Ballet will be available in the form of these specially printed Worldwide Terpsichorean Fund notes, available only from Slovenia's premier online bank.
IRRATIONALITY OF THE MISSUS
Please forward THIS EXCITING NEWS to anyone who might understand how to fill the forms in, also I suppose dancers. Can I just point out that Tchaikovsky and Ibsen never had to do any ballet or acting themselves, and for the same reason nor do I.

Besides reviving a timeless fable about what a useless, stupid, greedy mob humans are beneath the veneer of civil society, and adding a message about the economic uses of xenophobia to the Mariinsky version, this is your big chance as a ballerino to play your most important role ever!