Eau de Ptuj – a fragrance to remember
Thinking about giving Šanel Številka 5 or some other famous fragrance for a loved one's birthday?
Well think again. There's a new kid on the perfume block and we think you'll be surprised by its boldness.
Using a secret vacuum method to capture the romantic bygone atmosphere of old Ptuj itself, parfumieuse Antonija Glaser has improved on the Haber Process to create Eau de Ptuj.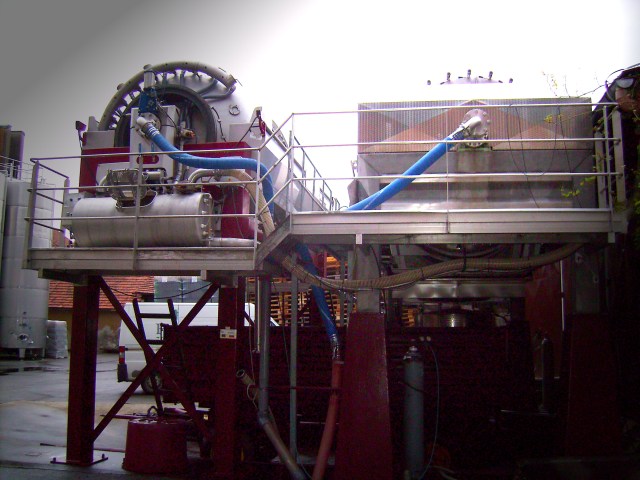 Scented air from the historic medieval town centre is routed through a maze of tubes and vessels until every last beakerful of flavour has been concentrated.
Over one and a half litres of Ptuj air are used to make just one 330ml gift bottle.
"At 997 euros it is a bargain," she says, because of the time-consuming extraction technique. "We can never be sure when the air conditions will be favourable to our manufacturing process.
"It is a very stop start thing. But we have to keep staff standing by 24/7 so we don't miss an opportunity to start the production line. So it's just for bonkers rich bitches."
And the aroma itself? Not for everyone. Vegetarians and vegans won't find much to inspire with this chicken-waste-themed delight.
"Extraordinary", "arrogant," "indelicate", "eye-watering", "stupefying" and simply "very smelly" are some of the words they are using to describe Eau de Ptuj.
Now at least, even if you can't afford to visit Slovenia's oldest town, you can have a piece of Ptuj with you in your heart and a wrinkle in your nose, wherever you don't go.